Home
>
Uncategorized
> Ron Paul supporters capture majority of Nevada's national delegates
Ron Paul supporters capture majority of Nevada's national delegates
Ron Paul supporters capture majority of Nevada's national delegates
Las Vegas Sun ^ | 05/06/2012 | By Anjeanette Damon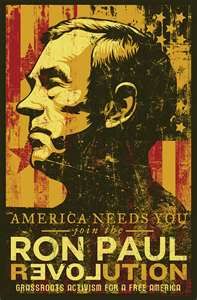 Posted on Sunday, May 06, 2012 8:07:18 PM by redreno
Republican presidential hopeful Ron Paul captured the majority of Nevada's national delegates early Sunday, overwhelming likely nominee Mitt Romney with an organized contingent who easily took control of the state convention.
Paul's supporters won 22 of the 25 national delegate slots up for election at the state convention in Sparks on Saturday. Romney won three.
Another three automatic delegates are expected to support Romney, meaning Romney will have six supporters in the delegation and Paul will have 22.
(Excerpt) Read more at lasvegassun.com …
via Ron Paul supporters capture majority of Nevada's national delegates.
Related articles