Home
>
Uncategorized
> Examining the Lucifer Effect | Exploring the transformation an individual undergoes when encountering an insidious influence…
Examining the Lucifer Effect | Exploring the transformation an individual undergoes when encountering an insidious influence…
Exploring the transformation an individual undergoes when encountering an insidious influence.
Exploring the Frontiers of Science with Leonardo Vintini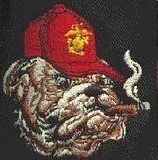 "The world is a dangerous place, not because of those who do evil, but because of those who look on and do nothing."
"In threatening and survival situations, we look for evidence of hope—a small sign that the situation may improve. When an abuser/controller shows the victim some small kindness, even though it is to the abuser's benefit as well, the victim interprets that small kindness as a positive trait of the captor. In criminal/war hostage situations, letting the victim live is often enough," writes Dr. Joseph M. Carver in his article "Love and Stockholm Syndrome: The Mystery of Loving an Abuser."
As with many hostages of the FARC (Fuerzas Armadas Colombians or Colombian Armed Forces), or with the famous publishing heiress Patty Hearst after she was abducted by the Symbionese Liberation Army (SLA), some kidnapped individuals are known to develop a psychological condition known as Stockholm Syndrome—named for an event in Sweden where a pair of criminals kept hostages in Stockholm's Kreditbanken bank for six days in August 1973.
When police rescued these captives who had been held for 131 hours and faced violent threats and abuse, they actually feared the law enforcement personnel. They had come to believe that their captors were protecting them from the police. Even more surprising, one of the hostages got engaged to her captor while another helped aid the criminals in their defense.
Such behavior seems out of step with what should be expected in these situations. What would lead an individual to befriend or even protect a captor? According to modern psychology, the most rational explanation for Stockholm Syndrome stems from a natural fear victims develop due to the physical risk the situation exposes them to, creating a total obedience toward their captors. In this environment, the subject restructures his or her value system in a confused manner, unconsciously coming to defend the same ideals as the assailant.
The Milgram Experiment
Some, like Dr. Carver, believe that the symptoms of Stockholm Syndrome can develop in abusive interpersonal relationships as well, such as in battered women who refuse to press charges on their abusive spouses, even after enduring years of mental and physical assault. While a majority of people are unlikely to face these circumstances, other situations involving a powerful authority figure can still bring about unexpected behavior.
The Milgram experiment, a psychological test developed in 1961 by a scientist of the same name, shocked the scientific community with its implications for individuals with seemingly stable mental faculties.
A year after the execution of Nazi Lieutenant Colonel and Holocaust promoter Adolf Eichman, Stanley Milgram wondered how it was possible for otherwise stable, even peaceful, individuals to degenerate to the point where they contribute to genocide.
With this idea in mind………
EXCERPT!!!!!
via Examining the Lucifer Effect | Strange.
Related articles