Paranormal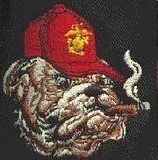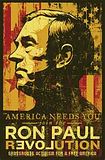 …. "Targeted killing is now so routine that the Obama administration has spent much of the past year codifying and streamlining the processes that sustain it."
They've created an assembly line for 'direction action'. Drones and other targeted hits, once regarded as a temporary expedient to strike at fleeting targets have now become a mainstay of President Obama's whateveryoucall it on whomeveryoucallit — a permanent activity without without a regular or accountable institution . At the heart of the process is the management of a database called the "disposition matrix".
The Obama administration has touted its successes against the terrorist network, including the death of Osama bin Laden, as signature achievements that argue for President Obama's reelection. …
Less visible is the extent to which Obama has institutionalized the highly classified practice of targeted killing, transforming ad-hoc elements into a counterterrorism infrastructure capable of sustaining a seemingly permanent war. Spokesmen for the White House, the National Counterterrorism Center, the CIA and other agencies declined to comment on the matrix or other counterterrorism programs.
"Is it's like your lawn mower," said Bruce Riedel, a former CIA analyst and Obama counterterrorism adviser. "You've got to mow the lawn all the time." And the mower-man is John Brennan.
The "playbook," as Brennan calls it, will lay out the administration's evolving procedures for the targeted killings ….
War is now effectively made from the White House.
(Excerpt) Read more at pjmedia.com …
via Paranormal.
Related articles