Home
>
Uncategorized
> Should We Re-elect the "Red Diaper Baby" For a Second Term? | revisedhistory
Should We Re-elect the "Red Diaper Baby" For a Second Term? | revisedhistory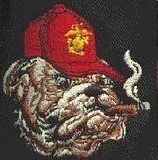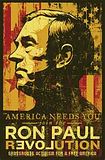 By Al Benson Jr.
According to http://en.wikipedia.org A "Red diaper baby describes a child of parents who were members of the United States Communist Party (CPUSA) or were close to the party or sympathetic to its aims." That's a pretty fair country definition of a Red diaper baby and many knowledgeable people have contended that this is exactly what Barack Obama is.
His parents may not have been American Communists but they were sure sympathetic to the Communist cause and Mr. Obama still is.
Donna Merritt wrote an excellent article on http://donna-primethoughts.blogspot.com entitled simply "Red Diaper Babies." She started off by asking "Do you know the term Red Diaper Baby? My guess would be that if one hundred people were to read this blog there would be at least 95 who would answer 'no.' Perhaps that is the reason the voters of this country were so quick to put into the highest office of our country, a man whose background is overflowing with questionable associations."
In a country where the media did its job many of his associations and much of his past would have been vetted for the public to scrutinize and they could have made a more intelligent decision based on their knowledge of his far-left associations and background. But as most of us know this did not happen. The "news" media bent over backwards to make sure no one know anything about Comrade Obama. His Marxist and far-left associations were swept under the rug and, in the face of overwhelming evidence, are still totally ignored by the media. Makes you wonder whose side the "news" media is on, although many of us already know and more should be taught to question.
Donna Merritt quotes from another blog Blueridgeforum.com which states: "The red diaper term refers to children of Americans who were either members of the Communist Party or were 'fellow travelers' or espoused the parallel strains of hard Marxism that emerged in the last century here. The generations that actually joined the party tended to be most active in the 1930s and 1940s. Their politically precocious children were most active in the 'New Left' of the 1960s and later." http://blueridgeforum.com/?p=196
Merritt continued: "The left has spent many years, especially since the 1960s doing a great job of making any thought or discussion of it to be in bad taste….It's not just PC. However, in the same time they have become highly involved in education and in the brainwashing of our children. We have generations of people who believe that America is bad. Capitalism is bad. All parts of the world that are in poverty are only there because of us. Obama went so far as to say 'Capitalism has never worked in this country.' Give some thought to that statement… As they say 'read my lips' Communism is alive and well in our country and in our government." It makes one realize that Joe McCarthy, for all the rotten things they said about him in the 1950s and afterward, was right. He tried to warn people and people in the government made sure he couldn't. The reason should be obvious.
Merritt observed that socialism is more easily imposed than is outright Communism. She said that Communism usually comes in by force, whereas socialism "takes control by invitation, like what is happening in our country today. Obama and his plans to 'Radically change the country' were welcomed and cheered by voters in 2008' who had their heads in the sand and couldn't be bothered doing any homework to find out where Obama was really coming from. After all, hadn't the "news" media told us he was okay? What more did we need? Lots more, but we were not about to get it and still aren't. The "news" media is as big a political prostitute as it ever was. Indeed, it has been bought and paid for since the 19th century.
David Horowitz, who is now conservative, was a Red diaper baby. He changed his views in the 1970s and wrote an autobiography called Radical Son. He made a very important statement, one that has implications for all Christians. He said: "I understood early that my parents' political religion was really the center of their moral life. This meant……….
EXCERPT!!!!!
via Should We Re-elect the "Red Diaper Baby" For a Second Term? | revisedhistory.
Related articles