Home
>
Uncategorized
> ("It began when the Republican nomination was stolen. Ron Paul won in a landslide. Thus far, 25 grand juries have been seated to deal with felony charges tied to crimes in rigging both the GOP primaries and convention. Legal groups across the US are, finally, challenging overt the overt corruption of America's "two party dictatorship."….") ~ Closing the Ring | Veterans Today
("It began when the Republican nomination was stolen. Ron Paul won in a landslide. Thus far, 25 grand juries have been seated to deal with felony charges tied to crimes in rigging both the GOP primaries and convention. Legal groups across the US are, finally, challenging overt the overt corruption of America's "two party dictatorship."….") ~ Closing the Ring | Veterans Today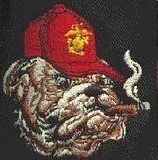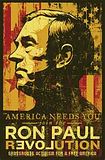 The Most Lied About Election in American History
—
By Gordon Duff, Senior Editor
—
It began when the Republican nomination was stolen. Ron Paul won in a landslide. Thus far, 25 grand juries have been seated to deal with felony charges tied to crimes in rigging both the GOP primaries and convention. Legal groups across the US are, finally, challenging overt the overt corruption of America's "two party dictatorship."
Even with a flawed constitution, there is nothing that supports this system, nothing that supports how congress is run and certainly, what constitution we have should have protected us from rule by foreign corporations, more specifically, organized crime packaged as "foreign corporations" that the Supreme Court's "Citizens United" blasphemy has saddled us with.
Over the past few days, with my delightfully tapped phone (all calls say "US Government" on them), those still working for what is legitimate of that government have been calling. I am told I am the only journalist that isn't either "brain dead" or "bought" or "scared to death."
The volume of information held, the types of information, the mass of it, is mind boggling, even for me.
We're going to touch on a few "pre-publishing" issues simply because time is running out with the election.
What I can say, early on, is that I get sick of finding fault with America. Unlike many, I am not bitter, don't hate my own country, but I also no longer believe in the American people. I find that "patriotic Americans" are a brave few, embattled, many inside the government and military still, many were eliminated during the Bush era, some returning under Obama but not enough.
The story we are going to look at today has to be painted with broad strokes. It starts with the Reagan administration but not with Reagan himself. Those of us who worked for Reagan, and I have a group of friends and coworkers who were his direct advisors or who worked in military and intelligence positions, saw the change.
There were a series of scandals, all "erased by…………….
EXCERPT!!!!!
via Sunday Morning, November 4, 2012, Closing the Ring | Veterans Today.
Related articles