Home
>
Uncategorized
> Petraeus Resigns, McCain Celebrates with New Friend (shocking exclusive photo) | Veterans Today
Petraeus Resigns, McCain Celebrates with New Friend (shocking exclusive photo) | Veterans Today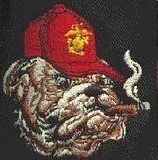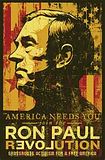 by Gordon Duff, Senior Editor
—
Today, David Petraeus resigned from the CIA citing marital infidelity as the reason. Paula Broadwell, a West Point graduate and 15 year "intelligence agent" with highest security clearances is cited by most publications and said to be under FBI investigation for attempting to "hack" General Petraeus' email accounts.
Stranger still and, related or not, John McCain was seen with a high ranking member of America's National Socialist Movement. Proof? We have proof.
Senator John McCain with Communications Director of the National Socialist Movement. Harry Hughes, while en route to the NSM National Convention in Charlotte North Carolina, a photo taken only hours ago.
From the New York Times:
To Harry Hughes, regional director of the National Socialist Movement, the largest neo-Nazi group in the United States, Mr. Ready was "a patriot" — "a sincere and compassionate man," he said in a telephone interview.
Mr. Ready had been a member of the movement, Mr. Hughes said, but resigned two years ago to found the U.S. Border Guard, an armed group that conducted expeditions in the Arizona desert to search for migrants and drug smugglers.
Mr. Hughes said he had joined one of those expeditions. "We'd come across people who have been out in the desert for eight or nine days, we'd give them water and then we'd notify the Border Patrol," Mr. Hughes said.
Frankly, Harry Hughes is not an awful person and his defense of J.T. Ready is approriate. We have his autopsy records along with those of Sheriff Larry Deaver, both confirm murder and not suicide or accidental death. Ready was exactly as described by Hughes, according to those close to him.
DARLING OF ISRAEL, JOHN McCAIN A NAZI?
"John, you got some splainin' to do."
____________________________
PLOTS WITHIN PLOTS
Vice Admiral Gaouette
Just before the election, Vice Admiral Gaoulette was "perp walked" off the deck of the USS Stennis, 20 miles off the coast of Iran. Goulette was commander of nearly a third of the naval forces in the Persian Gulf.
Goulette has neither been seen nor heard from since his removal from the region under force for "unfitness for command."
Across the military, people are disappearing, quick retirements or simply "gone to lunch, don't know if I am coming back."
Something is very very wrong and it isn't "Benghazi" and the "Fox News fairy tale" that has President Obama ordering the murder of an American diplomat. They haven't lost their minds, they never had minds to begin with.
_______________________________
PETRAEUS
Petraeous being sworn in as CIA chief
First of all, we aren't ready to throw Petraeus to the wolves.
He came to the CIA in handcuffs, historically tied to the phony war on terror, his role in the "Sunni Awakening" which paid off Baathist terrorists who are now tearing Iraq apart.
And then there was his job in Afghanistan………………
EXCERPT!!!!!
via Petraeus Resigns, McCain Celebrates with New Friend (shocking exclusive photo) | Veterans Today.
Related articles