Home
>
Uncategorized
> ("Did NeoCons Take Down Petraeus?") ~ A Covert Affair: Petraeus Caught in the Honeypot? by Justin Raimondo
("Did NeoCons Take Down Petraeus?") ~ A Covert Affair: Petraeus Caught in the Honeypot? by Justin Raimondo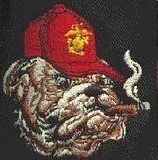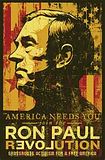 The outing of Gen. David Petraeus as an adulterer, and his subsequent resignation as CIA Director, was carried out by an unknown FBI "whistleblower" who leaked the facts of the FBI investigation into the General's private life to Rep. Eric Cantor. The New York Times reports:
"Eric Cantor, the House majority leader, said Saturday an F.B.I. employee whom his staff described as a whistle-blower told him about Mr. Petraeus's affair and a possible security breach in late October, which was after the investigation had begun.
"'I was contacted by an F.B.I. employee concerned that sensitive, classified information may have been compromised and made certain Director Mueller was aware of these serious allegations and the potential risk to our national security,' Mr. Cantor said in a statement.
"Mr. Cantor talked to the person after being told by Representative Dave Reichert, Republican of Washington, that a whistle-blower wanted to speak to someone in the Congressional leadership about a national security concern. On Oct. 31, his chief of staff, Steve Stombres, called the F.B.I. to tell them about the call."
The FBI probe apparently started in late spring, when several people associated with Petraeus – not just the one woman, as has been reported elsewhere – received harassing emails. The emails were traced to 40-year-old Paula Broadwell, national security analyst, military intelligence veteran, and author of a biography of Petraeus. Authorities believed his email account may have been hacked, and this led to a remarkable irony: the CIA chief's emails were monitored, without his knowledge, whereupon it was discovered Broadwell may have either had access to his account or tried to obtain access. In any case, in the course of their spying, FBI monitors discovered a large volume of emails to and from Broadwell. Looking for evidence of a security breach, all they found was evidence of a "human drama," as one anonymous FBI official put it: an illicit affair between Petraeus and Broadwell.
Petraeus was only informed of the investigation on October 25 or 26. So here we have the astonishing fact of the CIA's head honcho being spied on for a period of months by our own law enforcement officials.
Or maybe it wasn't a simple case of complaints about "harassing" or threatening emails. Fox News avers:
"The FBI had been investigating an unrelated and much broader case before stumbling on the affair. Fox News has learned that during the course of this investigation, the name of biographer Paula Broadwell came up. The FBI followed that lead and in doing so, uncovered his affair with her."
What was this "much broader case"? Almost certainly it was a counterintelligence investigation, i.e. a pushback against efforts by some foreign entity to penetrate or otherwise compromise US secrets. We can only guess at the specifics, however we do know that in the course of that investigation Broadwell's name "came up."
On the surface, at least, Broadwell is not the sort of person whose name would come up in a counterintelligence investigation: a West Point graduate, where she earned degrees in political geography and systems engineering, she seems like the veritable embodiment of All-American red-white-and-blue super-patriotism. This biographical account on her high school website says
"Paula pursued a military intelligence career abroad, serving in Asia, Europe, the Middle East, and Africa. During her service, especially after 9-11, Paula's intensity was directed toward the war against terror; her contributions and efforts to thwart terrorism have been commended by the U.S. Army and by Europe's Special Operations Forces Commanding General. In this arena, she has planned counter-terrorism initiatives presented to NATO and worked on transnational counter-terrorism issues with foreign and domestic agencies, U.S. Special Forces, and the FBI."
Graduate studies at the University of Denver in Middle East studies enabled her to travel to "Jordan and Israel," and make a swing through the Persian Gulf and Europe where she spoke at various conferences. This triumphal tour was capped by a Harvard fellowship "for study in Syria and Iran."
While Broadwell's current academic affiliation is with Harvard's Kennedy School of Government, her previous post was…….
EXCERPT!!!!!
via A Covert Affair: Petraeus Caught in the Honeypot? by Justin Raimondo.
Related articles