Home
>
Uncategorized
> Secession Craze in Post-Coup America… ("According to the World English Dictionary, the French term coup d'état means "a sudden violent or illegal seizure of government." The federal government of the United States of America has been seized by enemy forces from within our nation.")
Secession Craze in Post-Coup America… ("According to the World English Dictionary, the French term coup d'état means "a sudden violent or illegal seizure of government." The federal government of the United States of America has been seized by enemy forces from within our nation.")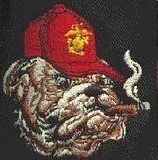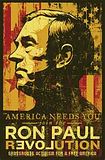 According to the World English Dictionary, the French term coup d'état means "a sudden violent or illegal seizure of government."
The federal government of the United States of America has been seized by enemy forces from within our nation.
Although not overtly violent at this point, this seizure has been illegal from top to bottom. Since the likely ineligible candidate Barack Obama (or whatever his name is) was installed in our presidency back in January 2009, this takeover has rapidly infected every area of our government and military. It is being run by a Communist-Islamist axis of like-minded, anti-American subversives.
Before the sham of an election last week, I feared the worst from this criminal Obama administration. As I wrote last Thursday, back when I heard the lawless weasel Obama tell Medvedev that after his "election" he would have more flexibility, I knew the election would be "fixed" to ensure Obama's victory. I did not believe for a minute that Obama could win in an honest election. I still do not believe he won, and I never will. The election was another part of the communist coup of our government.
By now, you have seen the flood of reports of election crime. The reports of "malfunctioning" electronic voting machines that favored Obama, districts where Obama impossibly got 99% and 100% of the vote, the robbing of our military votes, the illegal harassment of Republican poll watchers by blockhead Democrat election officials, and districts where voter "turnout" was more than twice the number of registered voters—all these are the tip of a terrible iceberg of election fraud on a scale never before seen in our nation.
For Pete's sake, a year before the election, "researchers" at the Argonne National Laboratory, which is run by Obama's Energy Department, essentially boasted about how easily they were able to hack undetectably into electronic voting machines used by a third of the nation's voters. They could change the vote results on the machines without being discovered, they said.
With the extent of criminal activity by the Obama administration—I have repeatedly cited the laundry list of lawless actions in this space—there was no way these commies were going to allow their diabolical "gains" to be defeated at the ballot box. Yes, the election was a fraud, just like everything else about Obama is a fraud.
Now, we have this out-of-the-blue secession movement that erupted just a day or so after the election. Suddenly hundreds of thousands of Americans are asking that their state be allowed to secede from the Union. When I first saw this news spreading, I smelled a rat. Prior to the secession news bursting on the scene, I had received no e-mails and had not seen anything concerning secession. Then overnight, it's everywhere.
First of all, a secession movement is…………………..
EXCERPT!!!!!
via Secession Craze in Post-Coup America.
Related articles