The Hitler Myth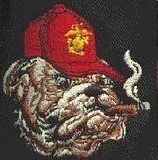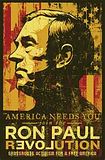 Historic attachments to heroic leadership combined with a mastery of propaganda techniques to mesmerise Germany into acceptance of the charismatic authority offered by the Nazi 'Fuhrer'.
For almost a decade after 1933, Hitler enjoyed a remarkable degree of popularity among the great majority of the German people. However dramatic and spectacular his political career, concentration on Hitler's character and personality – in some respects bizarre, in others downright mediocre and wholly unpleasant – can nevertheless do little to explain the magnetism of his popular appeal. Nor can his extraordinary impact on the German people in these years be accounted for satisfactorily by seeing in Hitler's personal Weltanschauung (notably in his obsessions with the 'Jewish Question' and with Lebensraum) a mirror image of the motivation of Nazism's mass following. Recent research has done much to qualify such assumptions, suggesting too that even deep into the period of the dictatorship itself Hitler's own ideological fixations had more of a symbolic than concrete meaning for most Nazi supporters.
What seems necessary, therefore, is an examination not of Hitler's personality, but of his popular image – how the German people saw their leader: the 'Hitler Myth'. The 'Hitler Myth' was a double-sided phenomenon. On the one hand, it was a masterly achievement in image-building by the exponents of the new techniques of propaganda, building upon notions of 'heroic' leadership widespread in right-wing circles long before Hitler's rise to prominence. On the other hand, it has to be seen as a reflection of 'mentalities', value-systems, and socio-political structures which conditioned the acceptance of a 'Superman' image of political leadership.
Both the active manufacture of Hitler's public image and the receptivity to it by the German people need, therefore, to be explored.
(Excerpt) Read more at historytoday.com …
via The Hitler Myth.
Related articles