Archive for January 8, 2013
…..Since taking office in early 2009, Obama has completely overturned the once free United States through his use of Executive Orders that asserts his power to put anyone he wants in prison without charges or trial forever and his right to assassinate any American citizen he deems a threat.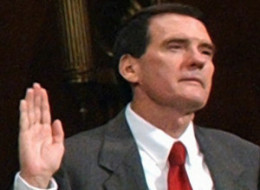 The most chilling of these powers Obama has asserted for himself, however, are contained in Executive Order 13528 he signed nearly a year ago (January 10, 2010) creating a Council of Governors he has hand-picked to rule over the United States in place of its elected representatives when their next "disaster" strikes and orders them to begin "synchronization and integration of State and Federal military activities in the United States; and other matters of mutual interest pertaining to National Guard, homeland defense, and civil support activities".
Going from the chilling to the outright scary, about whatever "disaster" the American regime is preparing their people for, is Obama's Homeland Security Department, through their Ready.Gov organization, beginning to air this past week a public service television commercial titled "World Upside Down" that shows a typical family sitting in their home suddenly losing all of its gravity and warning all who watch it to begin preparing.