Exclusive: CIA Honored Benghazi Chief in Secret Ceremony…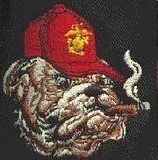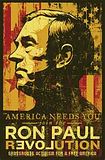 Exclusive: CIA Honored Benghazi Chief in Secret Ceremony
The Daily Beast ^ | May 21, 2013 | Eli LakePosted on Tuesday, May 21, 2013 7:30:07 AM by don-o
At a secret February ceremony at CIA headquarters in Langley, Va., the chief of the CIA's base in Benghazi the night of the 9/11 anniversary attacks there was awarded one of the agency's highest intelligence medals, according to U.S. military and intelligence officials.
The honor given behind closed doors to "Bob," the officer who was in charge of the Benghazi intelligence annex and CIA base that was attacked in the early morning of September 12, 2012 and then abandoned for nearly three weeks, illustrates the murky lines of command that preceded the attack, and helped make it a politically volatile issue.
While the State Department was responsible for elements of the security for the diplomatic mission at Benghazi, the mission itself was used primarily for intelligence activities and most the U.S. officials there and at the nearby annex were CIA officers who used State Department cover.
Excerpt
Read more at thedailybeast.com …
via Exclusive: CIA Honored Benghazi Chief in Secret Ceremony.
Related articles