Posts Tagged 'Afghanistan'
By J.B. Williams
July 17, 2014NewsWithViews.comIn my America, criminals like Barack Hussein Obama and Eric Holder would never be allowed to run the country.
We would not be $18 trillion in debt and rushing to dig the hole deeper. We would not allow our national security agencies to target innocent U.S. citizens while aiding and abetting known enemies and protecting the illegal invasion of our nation.In my America, we would not reward crime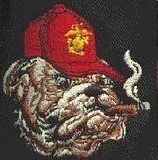 or perversions and prosecute patriotism or decency. We would not allow any politician to divide this nation down racial and socio-economic lines, pitting American against American for benefit of the anti-Americans.
We would not allow race-baiting as a means of forcing every American into global communism. We would not allow politically motivated opinions to override the facts and we would never let political expedience trump fundamental constitutional right and wrong!In my America, the U.S. Constitution is the supreme law of the land, not some twisted global communist idea of "social justice" in which wrong is right and right is wrong run by some corrupt organization of greed driven inept lawyers.
Judges uphold and enforce the law, rather than subvert the law for political favor with the overt intent to dismantle the rule of constitutional law altogether.In my America, politicians are pillars of the community, not the biggest parasites on earth