Posts Tagged 'Alex Jones'
Before It's News
The latest recent media craze was that of Joan Rivers going into cardiac arrest, into a coma and ultimately "dying" a few days later.
Observing how this transpired, it sounds like a hoax on many levels.A FBI hoax that is, FBI witness protection.
Here's how that works…Joan Rivers calling Michelle Obama a man could of went both ways. It could have been rigged, or could have been real.
Obviously people are pointing to this fact, Joan Rivers Dead Two Months After Calling Obama Gay, Michelle a Tranny. The reason why I link back to infowars is, Alex Jones aka Bill Hicks was also put on FBI Protection. Alex Jones really is Bill HicksIf Joan Rivers was feeling heat 
******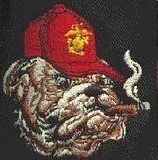 ***
from The Establishment by letting out a secret, by calling Michelle Obama a man. She might have been recommended to be placed in FBI witness protection.