Posts Tagged 'Americans'
Maybe He Wasn't Cut Out to Be Presidentamericanthinker.com ^ | 9/21/2014 | Silvio Canto, Jr.Posted on 9/21/2014, 9:50:18 AM by rktman
Back in 2008, I debated some liberal friends and questioned Mr. Obama's thin resume.
They responded by saying that I was missing the point. In other words, don't judge Mr. Obama's resume, but rather his unique ability to inspire and his exceptional judgment.
I guess they were telling me that Mr. Obama was one of those exceptional human beings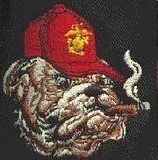 who rises to the occasion because he is smart and politically astute.