Posts Tagged 'Barack Hussein Obama'
EXCERPT !!!!!
……In the first place, Barack Hussein Obama is not the legal president of the U.S.
Actually, his name is not Barack Obama, he was not born in the United States and, in both occasions, he intentionally avoided taking the Presidential Oath of Office as specified in the Constitution.
Therefore, he is nothing but a criminal impostor.Adding insult to outrage, of lately a rumor has been circulating that the First Lady is actually a First Tranny.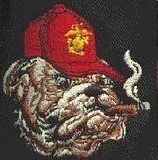 Barack Hussein Obama, Barack Obama, BarackObama, Bill Clinton, blog, CFR, Gunnery Sergeant, Gunny G, Gunny Gaines, GunnyG, Hanging, Historical rankings of Presidents of the United States, Impeachment, not legal president, Oath of office, Obama, President of the United States, Servando González, United State, United States, United States Constitution