Posts Tagged 'Barack Obama citizenship conspiracy theories'
Open letter to Barack Obama
Canada Free Press ^ | 09/05/14 | Obie UsateguiPosted on 9/5/2014, 10:51:19 AM by Sean_Anthony
I speak on behalf of all us, the envious, the under-achievers, the resentful, the bitter, the aggrieved.
We are all indebted to you BarryHope that by the time you receive this letter everything is well with you.
Forgive me for using your real name, but I figured that you would want to quit using the Barack Obama pseudonym as soon as possible considering the 2016 elections are almost around the corner.
As a matter of fact, I personally like the Barry Soetoro name much better.
***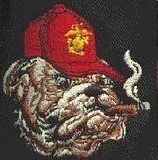 ***