Posts Tagged 'Bill Ayers'
By Sher Zieve
I knew this day was coming and have even written about it in past years' columns. It was a fait accompli when Barack Hussein Obama entered what was once our White House and only a matter of time until he implemented this Orwellian portion of his program. We are already being called racists if we object to having our country invaded by foreign entities; many of whom are diseased, many gang-banger murderers including the infamous MS-13 Latin gang and Islamist terrorists.
So, soon the inevitable devolution into the following will be a reality: If you object to your own death at the hands of the illegals' diseases, you are a racist…and probably white.
This is the insanity to which we-the-people are being subjected at the hands of a group of leftist globalist elites now running the planet. Think not? Well, consider what has been happening in the United States of America. Obama and his syndicate advisors have now created a wide open border between Mexico and the USA.
***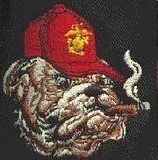 ***