Posts Tagged 'blog'
……………….Are you among those who believe we have years left before the return of Christ? Or, are you watching the events escalate with anticipation…knowing beyond a shadow of a doubt that the hour has come?
But wait! Before you start quoting scripture to me regarding 'no man knows the day or the hour…'
Let me first say that, for one, there is no DAY or HOUR recorded here or even mentioned. Secondly, we're talking about the year 'when' the tribulation could 'more than likely' begin according to some very important information mentioned in the below video.
The keys are the number 'seven', the Shemitah, and the Blood Moons, all together. Watch this video from start to finish and you will understand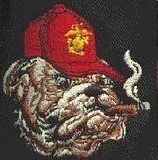 why, with everything that is currently taking place prophetically, it makes sense that the tribulation must start next year! Will it start next year? I do not know…but it certainly looks like a great possibility!……………………
MORE!
via Startling New Revelation–Why the Tribulation MUST Begin Next Year 2015–Greatest Mystery of the 'Sevens', and the Blood Moons Solved–You 'Will' Be Stunned! Just Released Videos | Prophecy.
​
PLEASE FEEL FREE 2-FORWARD/ReBLOG! -GyG BLOGGINGS!

.Thanx!
(RECENT POSTS)
(

FOR LONG SCROLL-DOWN ENTIRE BLOG.PAGE

)
***
GUNNY G: IF THE TRUTH BE KNOWN…
***
Gunny G: COCKED AND LOCKED!
***
Related articles