Posts Tagged 'Canada'
"It's really awful. I would be cutting those off in his sleep," said Heather Darch.But when Arthur became president in 1881, the whispers surrounding him were about more than his whiskers.Democrats claimed that Arthur, a Republican, wasn't born in Vermont as he maintained, but in Canada, which according to the Constitution made him ineligible for the Oval Office.
***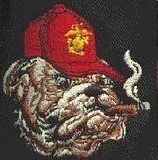 ***
The charge was never proven, but even today there are those who say it's true.Heather Darch says that Arthur was born in a modest house in the town of Bedford in French-speaking Canada, just 15 miles north of the U.S. border – a house that is up for sale."I think Americans could come up here and own a piece of Americana, very easily," she told Rocca.
"I really do believe that Chester A. Arthur was America's first Canadian president!"Just down the road in the village of Stanbridge East, Quebec, Darch and Judy Antle oversee the region's archives at the Missisquoi Historical Society.
This would be the place to come to check up on Arthur's birthplace, Antle said, "Because we have birth records, baptism records that go back to the early 1800s."This much we know: Chester's father, William Arthur, was an itinerant minister and teacher who traveled back and forth across the very porous border
.When his son, the future president, was born in 1829, Darch says, oral history and "vague references" point to Arthur's father teaching in Stanbridge East at the local school.And the schoolhouse was known as … the White House. "Ironic!" said Rocca."Yeah, very!" laughed Darch.
What's more, the family of Chester's mother, Malvina, was living in CANADA at the time of his birth."Malvina, we know, already had children. So she would've needed someone to look after the children while she was nursing a new baby. So very likely that she went to her mother for help and assistance. So yes, it's very likely that Chester was born here."And then there's this: