Posts Tagged 'Christ'
….. EXCERPT!!!!!
The question of relative difficulty of interpreting prophecy. It may be admitted that there are problems in the interpretation of prophecy which are peculiar to this field. While the problems differ in character from the interpretation of history or theological revelation, they do not consist in the choice of spiritual or literal interpretation.
It is not so much a question of whether the prophecy will be fulfilled, but rather concerning the unrevealed details of time and circumstance.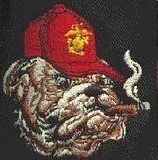 ***
While premillenarians have sometimes been guilty of making prophetic interpretation appear as too simple a process, amillenarians have erred in the other direction. After all, interpreting Scripture on such subjects as predestination, the decree of God, the doctrine of the Trinity, the person of the incarnate Christ, the sufferings of Christ on the cross, and similar doctrines is certainly difficult even though in the realm of specific revelation and historic fulfillment.