Posts Tagged 'Congress'
…..Sharyl Attkisson, formerly an investigative reporter with CBS News, where she resigned after becoming disenfranchised with the editorial direction of CBS, suggested that had the Watergate scandal happened today,
Nixon might have skated if he employed the tactics President Barack Obama's is using in handling his controversies."I think we have gone backwards since that time where we felt empowered as journalists.
And I'd like..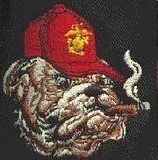 to think what would happen today during a Nixon-type scandal," Attkisson said. "Nixon would basically refuse to turn over tapes to Congress.
His aides would refuse to testify to Congress or would take the Fifth [Amendment] or lie to Congress with a fair amount of impunity..