Posts Tagged 'Election'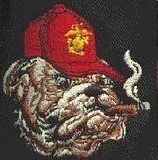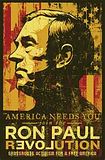 …..Of course, back when America was a lot freer, having multiple parties represented in a national election was much more common. For example, Abraham Lincoln was one of six major party candidates, and he won with only 39% of the vote. And by today's definition, Lincoln's Republican Party would have been considered a "third" party by the political establishment.
Yet, the political process freely accommodated no less than six parties in the election of 1860. Is it a coincidence that in 2008 six Presidential candidates met the threshold of being on enough State ballots to theoretically win the election? If the same rules governing national elections that apply today had applied in 1860, Lincoln would have never gone to the White House.
And there is no more egregious example of the way election rules violate a free and fair election process than the manner in which individuals are prohibited from contributing to a candidate's campaign. Both federal and most State election laws set limits (meager at that) on how much money an individual may give to their preferred candidate. Yet, there is absolutely no limit to what the candidate himself or herself might donate to his or her own campaign. And there is almost no limit to what special interest PACs are able to give. You call this free? You call this fair?