Posts Tagged 'Federal Reserve System'
Gunny G: What Is a conservative (small  "c"…..Well, Start Here!
***
Wednesday, August 6th, 2014
But sometimes their victims show us how to live. Davydd Price on Mr. Hiroshi Mori.
That was FDR and Stalin, of course.
It died in WWI. Article by Ryan McMaken.
Politicians and central bankers will make things worse, says Jim Rogers.
David Stockman on the military and monetary sides of a counterfeit coin.
They're draining your economic life blood. Article by Peter Schiff and Jim Nelson.
The sanctions fight the US started.
10 popular film settings you can visit in real life.
12 facts about fungus and what to do about it.
PLEASE FEEL FREE 2-FORWARD/BLOG! GyG BLOGGINGS! Thanx!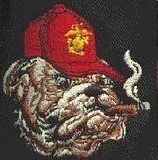 http://gunnyg.wordpress.com/
(RECENT POSTS)
(

FOR LONG SCROLL-DOWN ENTIRE BLOG.PAGE

)
***
GUNNY G: IF THE TRUTH BE KNOWN…
***
Gunny G: COCKED AND LOCKED!