Posts Tagged 'Florida'
179 comments Author calls for South to secede and form country called 'Reagan'
AL.com ^ | 10/24/14 | LeadaGorePosted on 10/24/2014, 9:34:03 PM by Oliviaforever
A former aide to President Ronald Reagan wants a handful of Southern states to secede from the union and form a new country named for the late GOP hero.It may come to a shock to some Alabamians, however, that Douglas MacKinnon's vision of the country known as "Reagan" would initially only include South Carolina, Florida and Georgia.
Those three states were chosen, MacKinnon told talk show host Janet Mefferd, due to their population size and natural resources, such as access to the Atlantic Ocean and Gulf of Mexico.
Excerpt Read more at al.com …​
PLEASE FEEL FREE 2-FORWARD/ReBLOG! -GyG BLOGGINGS! .Thanx!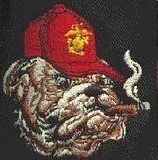 Read more…