Posts Tagged 'Gunny'
"In the past forty years, most of American presidents, vice-presidents, Secretaries of State, National Security Advisors, CIA Directors, Supreme Court judges, high ranking Pentagon officers, Federal Reserve Bank and IRS directors are members of the Council on Foreign Relations CFR.
Most high circulation newspapers, magazines, TV networks and publishing houses are CFR corporate members.
Also, most influential journalists are CFR members. " ~
Servando Gonzalez —
Ebola: A Conspiratorial Analysis, Part 1​
PLEASE FEEL FREE 2-FORWARD/ReBLOG! -GyG BLOGGINGS! .Thanx!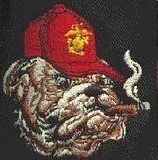 Read more…