Posts Tagged 'Iraq'
EXCERPT
….I am calling my paper the "Origins of the American Military Coup of 2012." I think it's important to get the truth recorded before they rewrite history.
If we're ever going to get our freedom back, we've got to understand how we got into this mess. People need to understand that the armed forces exist to support and defend government, not to be the government. Faced with intractable national problems on one hand, and an energetic and capable military on the other, it can be all too seductive to start viewing the military as a cost-effective solution.
We made a terrible mistake when we allowed the armed forces to be diverted from their original purpose.
I found a box of my notes and clippings from our War College days–told my keepers I needed them to write the confession they want. It's amazing; looking through these old papers makes me realize that even back in 1992 we should have seen this coming.
The seeds of this outrage were all there; we just didn't realize how they would grow. But isn't that always the way with things like this? Somebody once said that "the true watersheds in human affairs are seldom spotted amid the tumult of headlines broadcast on the hour."2 And we had a lot of headlines back in the '90s to distract us:
The economy was in the dumps, crime was rising, schools were deteriorating, drug use was rampant, the environment was in trouble, and political scandals were occurring almost daily. Still, there was some good news: the end of the Cold War as well as America's recent victory over Iraq…………..
EXCERPT!​
PLEASE FEEL FREE 2-FORWARD/ReBLOG! -GyG BLOGGINGS! .Thanx!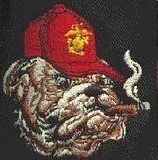 Read more…