Posts Tagged 'Jimmy Carter'
Ted Cruz on Democratic ticket: It's like 'That '70s Show'The Atlanta Journal-Constitution's Political Insider ^ | October 25, 2014 | Greg BluesteinPosted on 10/26/2014, 12:01:57 PM by 2ndDivisionVet
More GOP cavalry arrived in Georgia today as Texas Sen. Ted Cruz stumped with David Perdue and Gov. Nathan Deal in Canton, invoking memories of long gas lines and stagflation as he attacked their Democratic rivals."Here in Georgia, we've got on the ballot Jimmy Carter and Sam Nunn," he said. "It's like 'That 70's Show.'"
The Texas firebrand echoed Perdue's talking points by saying that an election of Michelle Nunn, the Democratic nominee, equals a stamp of approval for President Barack Obama's agenda. Republicans need a net gain of six Senate seats to take control of the chamber, and Cruz urged Libertarians to cast their lot with Perdue to avoid a runoff."There's a game that red-state Democrats play. It's a game they play all over the country.
They come back home to Arkansas, to Louisiana, to North Carolina and to Georgia. They come back home and say, 'Look, I'm not like all those crazy Democrats in Washington.' … Let me tell you right now, every single one of them is lying to you.'"continued
Excerpt
Read more at politics.blog.ajc.com …
​
PLEASE FEEL FREE 2-FORWARD/ReBLOG! -GyG BLOGGINGS! .Thanx!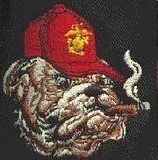 Read more…