Posts Tagged 'Marxism'
Before It's News
By Susan Duclos – Via All News PipeLine John Moore drops a bombshell starting at the 2:14 mark of the show segment below, stating that he has had a confidential source on the ground in Ferguson that informs him that the "White House" is orchestrating everything that is happening in Ferguson, Missouri.
According to Moore's source there has been direct, daily contact between the White House and Missouri Governor Jay Nixon who has been offer a "quid pro quo," for handling Ferguson according to the White Houses directions, in return for future career benefits, such as a federal judgeship, appointment a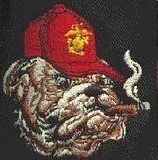 s Attorney General or the promise of a place on the Democratic presidential ticket. It is Moore's belief that this indicates everything in Ferguson is being run by "Marxist, America hating" Valerie Jarrett, since she runs the ocuntry while Barack Obama plays……………MORE!