Posts Tagged 'Michelle Obama'
Before It's News
First Lady Michelle Obama, Has a,"Woody!"
MVI 3088
Please click on the link below, and notice Michael's wide shoulders in comparison to Barack, as they are boarding Air Force One.
Notice his,"Woody," as a gust of wind presses against his dress.
The only," wardrobe malefaction," is that his," jockstrap," might not have been put on tight enough.
http://theuspatriot.com/2014/04/16/vi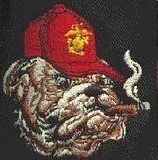 ***
I Think I Might Know Why Michael Michelle Had A,"Woody"! MVI 3097 Watch the attached video in MVI 3088, notice where Obama's right hand is, as Michael is walking up the stairs.
That might very well explain why, once at the top of the stairs boarding Air Force One, Michael had a,"Woody." Maybe she was trying to take the attention off of her travel-expenses? Classic PR move, Michelle.