Posts Tagged 'Middle East'
HOW TO STOP EBOLAIN U.S. ONCE AND FOR ALLDr. Lee Hieb warns political correctnessis going to kill AmericansFOR IMMEDIATE RELEASEWASHINGTON – Can you really trust the "experts" when the head of the CDC says you can't catch Ebola on the bus, but you might still transmit the disease to someone on the bus? I think a 10th-grader can figure the logical fallacy in that one.It should come as no surprise that Dr. Tom Frieden, the CDC director and author of that absurd bus pronouncement, was the guy pushing Mayor Bloomberg's anti-large soft drink agenda. I suspect he still believes that large cola drinks are more hazardous to my children than people with Ebola walking the streets of America.I've been tweeting about Ebola using the intro, "Let's be clear." So let's be clear here. There are several notions that need to be seen with real-world spectacles, not the rose-colored glasses of Dr. Frieden.There are multiple modes of disease transmission, and the community response must take these into account. Ebola is not airborne. If it were to become airborne, that would be disastrous, but such transformation has never been seen, so let's worry about the here and now. An airborne disease can infect you by flowing through ventilation ducts from one part of a hospital to another. For example, in the last known case of smallpox in Europe – and smallpox is truly airborne – the exhalations of a victim flowed out the window into the German winter air, up the wall of another wing of the hospital and infected and killed several student nurses.Ebola is also not truly "bloodborne" in the sense of HIV. You truly cannot get HIV on the bus or from any casual contact. To acquire HIV, you have to be injected with a patient's infectious blood or at least have it come into contact. You can get it from sexual exposure to semen, but even sex doesn't always transmit it………MORE!​
PLEASE FEEL FREE 2-FORWARD/ReBLOG! -GyG BLOGGINGS! .Thanx!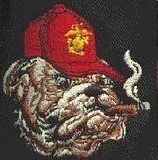 Read more…