Posts Tagged 'Patrick Henry'
With quarantines and observation periods now expiring for those who may have come in contact with Thomas Duncan, I think it is important to highlight the fact that some important new information is emerging. This new information might suggest that a 21-day quarantine is not sufficient to protect the public.Last week I reported on a new World Health Organization report that would seem to contradict the popular belief that Ebola can only incubate for a maximum of 21 days. TheWHO study found that in 5% of cases the incubation period exceeded the 21-day window. According to Mike Adams: A jaw-dropping report released by the World Health Organization on October 14, 2014 reveals that 1 in 20 Ebola infections has an incubation period longer than the 21 days which has been repeatedly claimed by the U.S. Centers for Disease Control. This may be the single most important — and blatantly honest — research report released by any official body since the beginning of the Ebolaoutbreak. The WHO's "Ebola situation assessment"MORE!​
PLEASE FEEL FREE 2-FORWARD/ReBLOG! -GyG BLOGGINGS! .Thanx!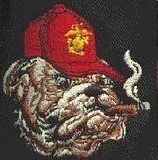 Read more…