Posts Tagged 'Paul Krugman'
Paul Krugman Uncovers a Right-Wing Conspiracy at Amazon.comCanada Free Press ^ | 10/22/14 | Arnold AhlertPosted on 10/22/2014, 3:12:59 PM by Sean_AnthonyThe Times columnist suggests a government crackdown for selling conservative books too quickly
.
Big-government aficionado Paul Krugman is calling for "public action to curb the power" of an entity he can't quite bring himself to call a monopoly, even as he nonetheless compares its "abuses" to those of John D. Rockefeller's Standard Oil company.
The subject of his ire? "Amazon.com, the giant online retailer, has too much power, and it uses that power in ways that hurt America," Krugman whines."Does Amazon really have robber-baron-type market power? When it comes to books, definitely," Krugman insists. "Amazon overwhelmingly dominates online book sales, with a market share comparable to Standard Oil's share of the refined oil market when it was broken up in 1911.
Even if you look at total book sales, Amazon is by far the largest player."Excerpt Read more at canadafreepress.com …​
PLEASE FEEL FREE 2-FORWARD/ReBLOG! -GyG BLOGGINGS! .Thanx!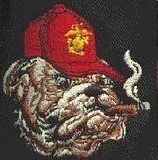 Read more…