Posts Tagged 'Ron Paul'
Ron Paul Suggests US Government Knew About 9/11 Beforehand
[Just go away, Ron]Breitbart TV ^ | 8/29/2014Posted on 8/29/2014, 8:25:48 AM by markomalley
In an interview with Money and Markets podcaster Charles Goyette posted a week ago, former Rep. Ron Paul R-TX discussed some of the undisclosed information by the U.S. government surrounding the Sept. 11, 2001 terrorist attacks.
In that discussion, Paul argued the U.S. government may have had a hint something along the lines the 9/11 attacks could occur, but had gone out of its way after the fact to cover up its knowledge.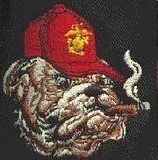 "I believe that if we ever get the full truth, we'll find out that our government had it in the records exactly what the plans were, or at least close to it," Paul said.
"You already mentioned that [the U.S. government] had been warned that something was going to happen."