Posts Tagged 'Sam Webb'
The cover of Newsweek proclaims: "We Are All Socialists Now." In the Feb. 16, 2009, issue, Newsweek editors Jon Meacham and Evan Thomas write: "Whether we want to admit it or not the America of 2009 is moving toward a modern European state." They blame President George W. Bush for laying the groundwork with his $700 billion bailout – which opened the door to Obama's trillions more.
Bloomberg reported yesterday, "The stimulus package the U.S. Congress is completing would raise the government's commitment to solving the financial crisis to $9.7 trillion … enough to send a $1,430 check to every man, woman and child alive in the world. It's 13 times what the U.S. has spent so far on wars in Iraq and Afghanistan, according to Congressional Budget Office data, and is almost enough to pay off every home mortgage loan in the U.S., calculated at $10.5 trillion by the Federal Reserve."
Last week I wrote about the Socialist spending bill filled with partisan political paybacks not so cleverly disguised as "stimulus." And now those in the Senate who represent you are negotiating not the concept of spending our way out of debt, but rather, how much and who – besides ACORN, leading the nation in voter fraud – will be the beneficiary of billions of your hard-earned tax dollars.
I called this bill Socialist. Newsweek says we're now Socialists. Turns out we were both wrong. Sam Webb, the leader of the Communist Party USA is doing Communist cartwheels because he believes that it's his Communist agenda that's being embraced. Speaking in Ohio for People's Weekly World Communist newspaper, Webb said: "We now have not simply a friend, but a people's advocate in the White House."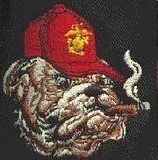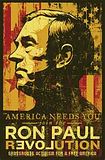 The American people have spoken, renewing President Obama's mandate for change for yet another four years. Following the announcement of Obama's reelection, Communist Party USA (CPUSA) chairman Sam Webb wrote an article in the CPUSA's official newspaper, People's World, expressing his contentment with the election results.
"After a long and bitterly contested battle, the forces of inclusive democracy came out on top yesterday," Webb said. "The better angels of the American people spread their wings, as they went to the polls."
…Political Affairs, the Community Party USA's magazine, quoted AFL-CIO President John Sweeney, a longtime member of the Boston chapter of the Democrat Socialists for America, expressing hope labor unions can continue working with Obama."The election is just step one in delivering the change we need," Sweeney said.
"Working men and women are poised to keep the energy pumping to help the Obama administration lead the change we need. There will be no gap or letdown."The communist magazine said priorities for labor unions are "regulating Wall Street and restoring fairness to international trade," as well as "health-care reform" to provide coverage to "nearly 50 million people without insurance and make medical care affordable for all."Communists map out Obama agendaImmediately following the November 2008 presidential election, WND reported the Communist Party USA mapped out policies crucial for Obama to push through in his first term, including a "single payer" socialist health-care system; laws to make joining a labor union easier; raising the minimum wage and increasing labor union support.
In May 2009, WND reported the leader of the Communist Party USA declared that with Obama as president, health care and the economy can be "reformed," U.S. troops can be evacuated from the Middle East, a second stimulus bill can be passed, the criminal justice system can be overhauled and union rights can be expanded."
All these – and many other things – are within our reach now!" exclaimed Sam Webb in a …