Posts Tagged 'United States Department of the Treasury'
By Marilyn Barnewall
Thursday, May 23, 2013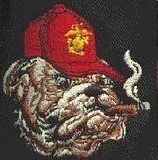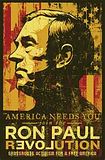 According to the longest serving General Counsel of the World Bank, Aaron Broches, corruption intensified during the bank presidency from 1968-81 of former US Secretary of Defense Robert McNamara.
Paul Volcker, Federal Reserve Chairman during the savings and loan crisis, was appointed to head an inquiry regarding the Paul Wolfowitz "affair" See Part I and the lack of a serious investigation by Volcker began an international questioning of honesty of American leadership.
Though most Americans view Volcker positively, his investigation did not address the corruption at the World Bank and as a result Europeans called for an end to the 66-year "Gentlemen's Agreement" that allowed the US to appoint the President of the World Bank. The only amusing thing about those words is this: When it comes to corruption in government and finance, the only place dirtier than America is Europe.
Had the media reported Karen Hudes' warnings to Congress and the Treasury Department about corruption at the World Bank, America could have avoided the resultant tarnish to its international reputation.The World Bank stands—much like a traffic cop—at numerous world intersections directing traffic—money traffic. It has 188 member nations and shares with the International Monetary Fund IMF a Board of Governors.