Posts Tagged 'United States Department of Veterans Affairs'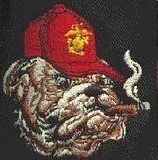 ***
After his brutal attack on four U.S. Marines in 2012, the victims' families have looked to the Afghani justice system to punish Ainuddin Khudairaham.
Instead, the man who killed three and seriously injured a fourth has been tried as a juvenile and sentenced to a paltry seven and a half year prison term. Nearly two years ago, Khudairaham, who served as an aide to local law enforcement, brought a rifle with him to the gym at a Helmand Province forward operating base and opened fire.
He killed Lance Cpl. Gregory Buckley Jr., Cpl. Richard Rivera Jr., and Staff Sgt. Soctt Dickinson during the violent encounter Retired U.S. Army Lt. Col. Allen West weighed in on the light sentence during a recent Fox News interview, explaining that it will have far-reaching effects throughout the U.S. military. "This is absolutely unconscionable," he said, noting tests indicate that Khudairaham was potentially 18 years old when he committed the crime.
The shooter "should not have been tried as a juvenile," West noted; "and as a matter of fact, the family of Lance Cpl. Buckley was told that he was not going to be tried as a juvenile." He called the sentencing "heinous," suggesting that such a vicious criminal should be put to death. "He should have been tried as an adult and he should have gotten the death penalty for doing what he did in cold blood," West contended.This injustice, he asserted, is symptomatic of widespread problems affecting America's men and women in uniform.