Posts Tagged 'United States'
US Jacks Up Exit Fee For Those Renouncing CitizenshipCanada Free Press ^ | 08/31/14 | Alan JoelPosted on 8/31/2014, 10:02:02 AM by Sean_Anthony
Current administration would rather squeeze U.S. citizens for more revenueJust like the recent rise of business inversions — moving business HQ abroad — the United States has seen an uptick up 221% in Americans renouncing their citizenship.
The elephant in the room in both these cases is taxes: both high taxes and burdensome tax compliance in foreign jurisdictions.Instead of facing the problems directly, the Obama Administration has resorted to punitive measures.
The shame and blame tactic of calling out businesses who wish to relocate as "unpatriotic" was undignified. Perhaps realizing that using the same strategy with individuals would be even less well received, they went the more quiet, direct route: yesterday, the State Department announced their interim final rule that raises the fee for renouncing citizenship from $450 to $2,350.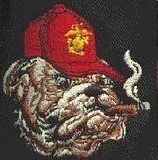 Their justification for raising the fee is that the time and labor be involved in the process; that is, the bureaucratic red tape that they created, and then decide to charge exhorbitant fees for:……..