Posts Tagged 'YouTube'
Before It's News
Obama is the Antichrist. One of the characteristics is his "fatal head-wound" says the Bible. Obama's skull is terrible and awe-striking.In this old video before his handlers had a grip on him, the scars are very obvious.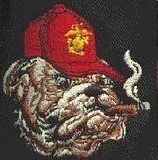 ***
The one scar which I highlight in the video here, is the one at the level of his left-hand temple in the hair, parallel to his hairline and vertical. It runs along a general direction which would go from his eye toward the top of his head. I've never seen this scar before.
The closest I see is on this picture below, but that's the right-hand side not the left: On that picture, there's also a scar running up from the ear which the left-hand side in the video doesn't have. Did his handlers get him surgery to cover it up? The left-side vertical scar to his temple is visible on some pcitures like here, above.