Posts Tagged 'YouTube'
Related Interviews: 'US seeks militarized response to Ebola'
Related Viewpoints: US lawlessness fuels global insecurity
The Ebola outbreak is a hoax which is being perpetrated on the American people to justify imposing martial law in the United States, a political commentator in California says.
In an interview with Press TV on Sunday, Professor James Henry Fetzer said, "The situation with Ebola is very strange indeed, because there are multiple indications that it's some kind of fraud or hoax or scam being perpetrated on the American people.""There's a new Ebola false-flag exposed, compilations of evidence [are] available on YouTube now," he added.A nurse who just returned from Sierra Leone has condemned the US government for a 21-day mandatory quarantine despite testing negative for the Ebola virus.Kaci Hickox said in an article on Saturday that she was "made to feel like criminal," after she was placed in quarantine at a New Jersey hospital upon her return from West Africa.On Friday, New Jersey Governor Chris Christie and New York Governor Andrew Cuomo announced a new policy, which requires those who had contact with Ebola patients to go through mandatory isolation for three weeks."This is not a situation I would wish on anyone, and I am scared for those who will follow me," Hickox wrote in the article.Professor Fetzer stated that "the purported Ebola outbreak is being used to justify sending troops to Sierra Leone and other West African countries.""There's nothing surprising here because America continues to use its military force abroad to advance the interests of private corporations and profit-making," he added………MORE!!!!!!!!!!!!!!!!!!!!!!!!!!!!!!!!​
PLEASE FEEL FREE 2-FORWARD/ReBLOG! -GyG BLOGGINGS! .Thanx!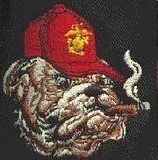 Read more…