Posts Tagged 'YouTube'
Oct, 2014 by Dave Hodges Print this article Font size -16+ by Joshua KrauseStrange DangerdroughtNestled in the mountains of California, is the infamous tourist destination of Bodie. Once a thriving gold mining town, it is now an empty shell of its former self. As soon as the gold depleted in the early 20th century, the town faced decades of decline that it would neverrecover from.By the early 1960′s, the last handful of residents left the town. They leaving behind an eerie scene, filled with crumbling homes and businesses amidst a desolate landscape. However, gold isn't essential to living. If the Western drought continues on its current course, then we have dozens of ghost towns to look forward to in the near future.So far the drought in California has been relentless.
Where I live in the Bay Area, we've had our first rain of the year today, if you could call it that. More like a fine mist. Normally we've gotten at least one rainy day by this time of year, but it's looking like this winter is going to be just as bad as last year.The people living in the rural parts of the central valley are getting hit the hardest.
A total of 14 communities throughout the state are on the edge of water depletion. For now they've been able to keep the situation under control by allocating water from neighboring communities, but how much longer can they continue to do so?Last week it was reported that certain regions of California have about 2 months before they run out of water.
If we don't get rain soon, it's possible that some people may have to leave their homes. Furthermore, the timing of this rain is going to be crucial. As reported by Bloomberg News, California will continue to suffer chronic drought without substantial mountain snowfall this winter; snowfall that melts in spring replenishes the state's water systems, but there has been a dearth of snowfall in recent years. "All eyes will be turned to the winter because it is a really critical winter, not just for California but the rest of the West and the lower Great Plains as well," Mark Svoboda of the National Drought Mitigation Center in Lincoln, Nebraska, told Bloomberg. "For the majority of the West, the lifeline is the snow that falls in the Rockies, the snow that falls in the Cascades and the snow that falls in the Sierra," he added.If we had 20 inches of rain in April or March, none of it would become snow, and none of it…….MORE!​
PLEASE FEEL FREE 2-FORWARD/ReBLOG! -GyG BLOGGINGS! .Thanx!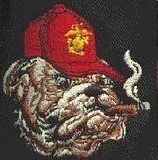 Read more…