The Republican Party should be abandoned as a political vehicle capable of providing an effective opposition to the Obama regime, the Democrats, or the mainstream media. It is also a party of big government, which has become unresponsive and unaccountable to its constituency. One could attribute the basis of the Republican 2012 campaign as a diffident and ignorant hubris in the face of an unethical, if not an illegal and unyielding, assault by the Democrats and the media. In response to such a threat, timidity is something you dare not show.

The objective of the political insurgency is to restore the Constitution as the basis of our government, in particular the 10th Amendment, which states:………….

EXCERPT!!!!!
BLOGGIN' BAD w/ Gunny G! ~ HEY! NO MORE PC, REMEMBER? ~AMERICA CANNOT BE GREAT AGAIN UNTIL THE STAIN, STIGMA, STENCH AND SHAME OF "THE PRINCE OF FOOLS" IS OFFICIALLY AND FINALLY BROUGHT TO JUSTICE, AINOs (AMERICANS IN NAME ONLY) EXPOSED, AND THE SWAMP FLUSHED! -POTUS .45 TRUMP COCKED and LOCKED!.....-ONE RIGHTEOUS MAN--IF WE CAN KEEP HIM! ~ Illegitimi non carborundum...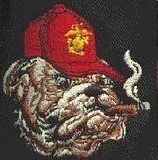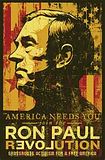 Now that our elections have proven to be a sham and our political system has been shown to be hopelessly corrupt, Americans who believe in the Constitution and the rule of law must now choose either to succumb or to fight.
The Obama regime, the Democrat Party, and the mainstream media are the enemies of honest government. You cannot collaborate or compromise with the enemy. Continuous active and passive measures must now be taken to oppose, undermine, and destroy them as viable political entities.
Events leading up to and during the 2012 election should leave no doubt in the minds of anyone that the Obama regime is antithetical to the principles upon which the United States was founded, that voter fraud is now considered an integral component of the Democrat campaign strategy, and that the mainstream media will censor or manipulate the news in order to promote the…
View original post 643 more words