BLOGGIN' BAD w/ Gunny G! ~ HEY! NO MORE PC, REMEMBER? ~AMERICA CANNOT BE GREAT AGAIN UNTIL THE STAIN, STIGMA, STENCH AND SHAME OF "THE PRINCE OF FOOLS" IS OFFICIALLY AND FINALLY BROUGHT TO JUSTICE, AINOs (AMERICANS IN NAME ONLY) EXPOSED, AND THE SWAMP FLUSHED! -POTUS .45 TRUMP COCKED and LOCKED!.....-ONE RIGHTEOUS MAN--IF WE CAN KEEP HIM! ~ Illegitimi non carborundum...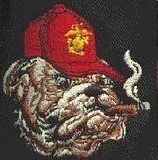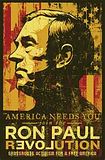 The duly elected sheriff of a county is the highest law enforcement official within a county. He has law enforcement powers that exceed that of any other state or federal official.
This is settled law that most people are not aware of.
View original post 136 more words