GUNNY G ~ BLOGGIN' BAD! ~ TRUMP: "NO PC" WE NEED PRESIDENT TRUMP ON OUR WALL! * WE NEED MORE AMERICA FIRST * WE NEED MORE "DEPLORABLES" i.e. REAL AMERICANS! * AND WE WILL TAKE BACK OUR USA AGAIN...--GET OUTTA THE WAY AINOs!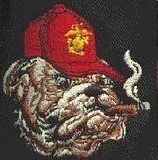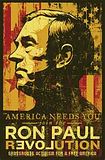 EXCERPT!!!!!
In Ohio, one resident had a conversation with the Homeland Security office, and he was told by that office that the sheriffs in Ohio will be replaced by marshals in the near future. Later this statement was denied. Someone slipped up!
EXCERPT/READ ALL@LINK!!!!!
via THE SHERIFF: A NECESSARY OFFICE.
***
URL:
http://libertygunrights.com/documents.html
*****
SEE LINKS BELOW!!!!!
The Importance of the Sheriff and His Problems:
View original post 638 more words