BLOGGIN' BAD w/ Gunny G! ~ Hey, WHAT BECAME OF THAT "NO MORE PC" THING-AINO: AMERICANS IN NAME ONLY!!!!!! ~ AMERICA CAN NEVER BE GREAT BEFORE AND UNTIL THE STAIN, STIGMA, STENCH AND SHAME OF "THE PRINCE OF FOOLS" IS OFFICIALLY AND FINALLY UNDENIED AND... FLUSHED! (FUBO!)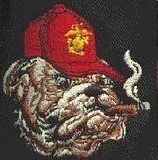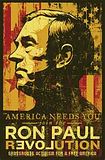 EXCERPT!!!!!
In Ohio, one resident had a conversation with the Homeland Security office, and he was told by that office that the sheriffs in Ohio will be replaced by marshals in the near future. Later this statement was denied. Someone slipped up!
EXCERPT/READ ALL@LINK!!!!!
via THE SHERIFF: A NECESSARY OFFICE.
***
URL:
http://libertygunrights.com/documents.html
*****
SEE LINKS BELOW!!!!!
The Importance of the Sheriff and His Problems:
View original post 638 more words